On tonight's episode of EXILE魂 we got a peek of EXILE member NAOTO at SASUKE 2011.
Towards the end of the show, they have guest テリー伊藤 (Terry Itou) who is a producer/talent/whathaveyou.
One of the main themes of EXILE魂 is that the members undertake different sorts of "challenges" such as surfboard graphic design and Samoan fire knife dancing. Terry's challenge is, if you haven't guessed, SASUKE.
They will decide who will go on SASUKE via roulette! One option is for all the members. Who will it be?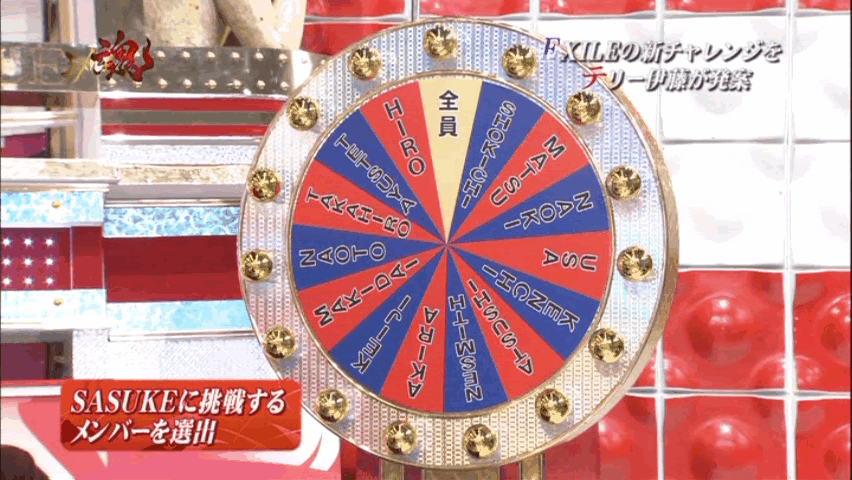 NAOKI?
USA?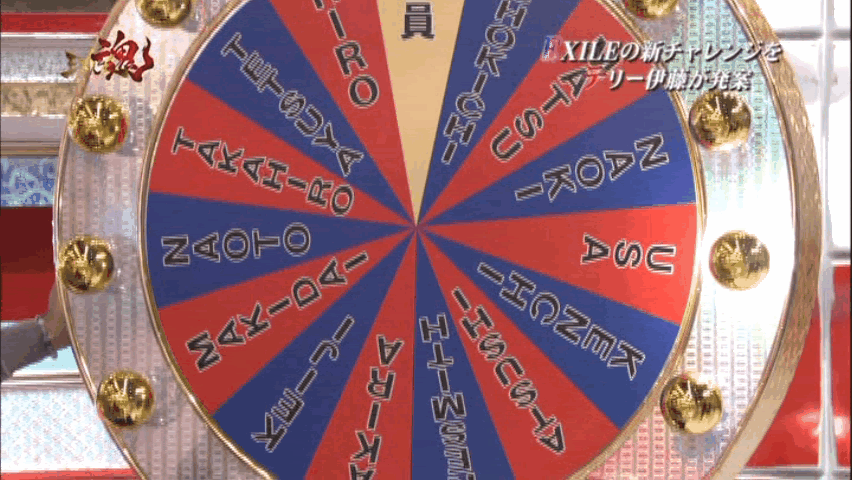 KENCHI?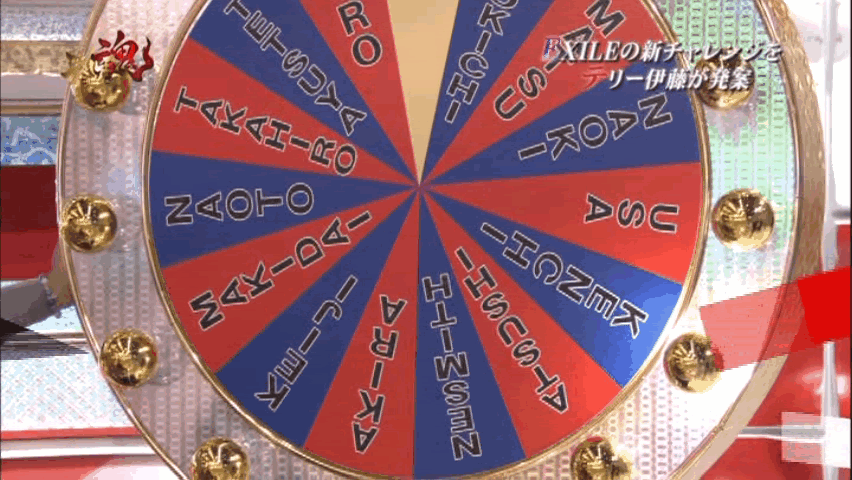 The least likely option ATSUSHI? (This is because he and member TAKAHIRO are the main singers of the group whereas the other members are mainly dancers and are decidedly more athletic than those two). We'll find out soon!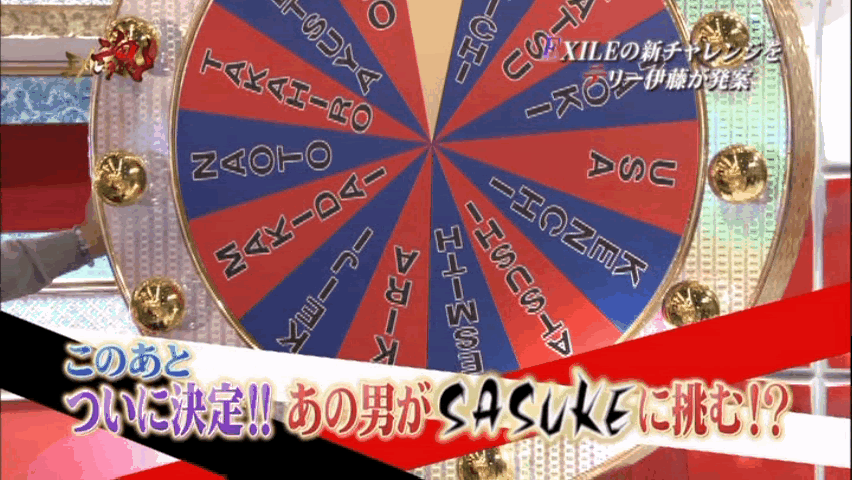 But first, a song.
Back. Will it really be ATSUSHI?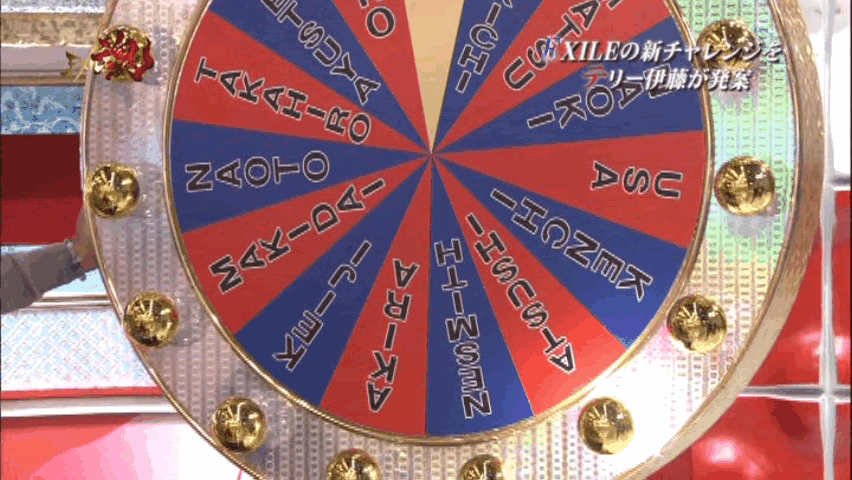 While that would be where the roulette should stop, it suddenly goes up to NAOTO! I think it was rigged! (Actually, there was probably no way it was going to be any of the original members so it would have never landed on any of them or the "everyone" space.)
NAOTO is suitably perplexed.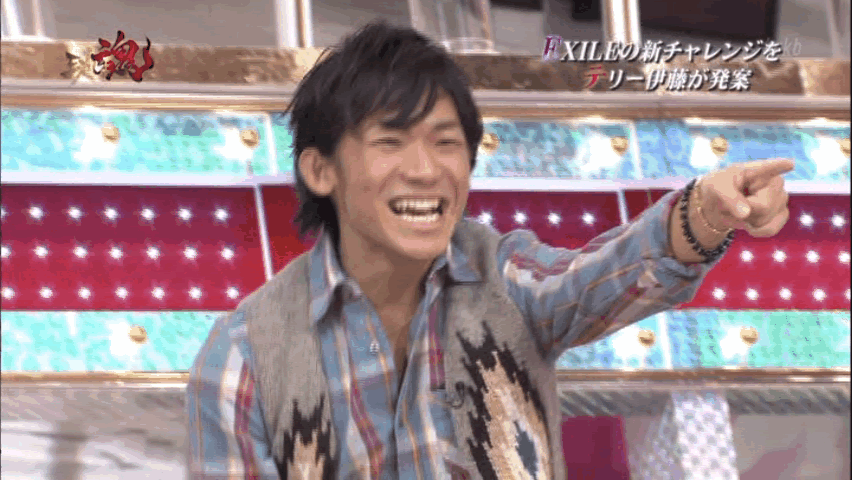 While ATSUSHI is relieved.
So NAOTO will have a run at SASUKE 2011!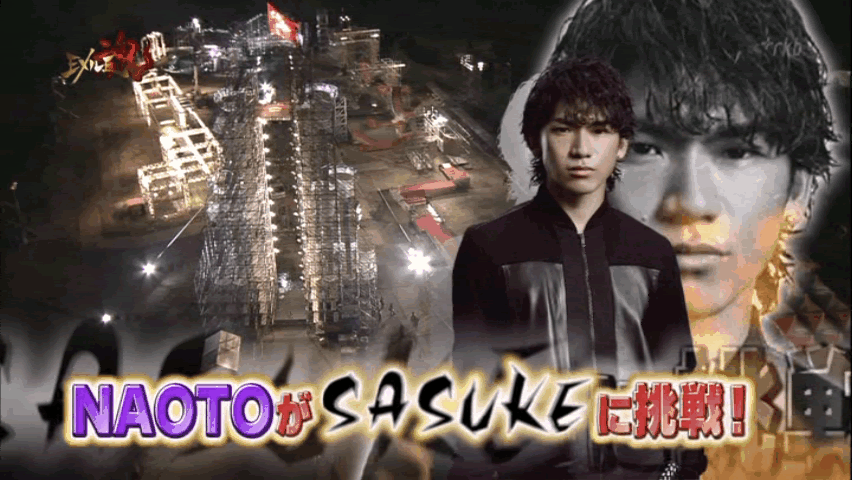 He's supported by the members of J SOUL BROTHERS who..ah, just look it up.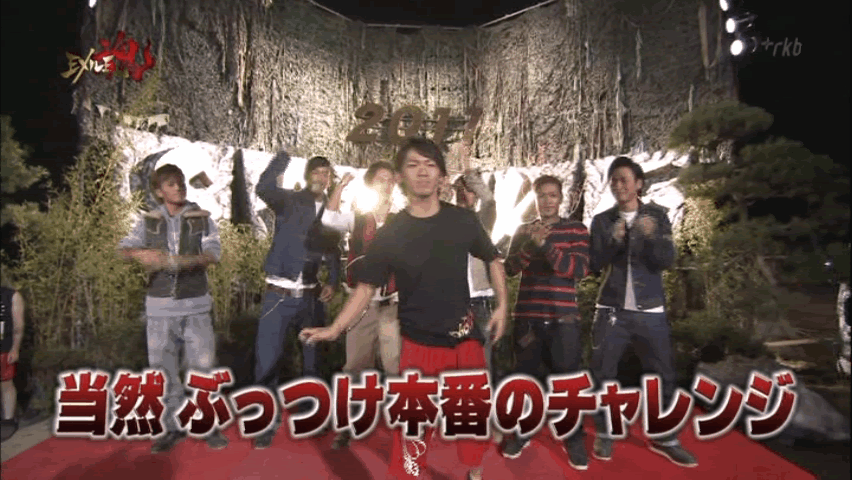 130 seconds for the 1st Stage!
It's the first obstacle, the ステップスライダー (Step Slider) probably.
Here he goes!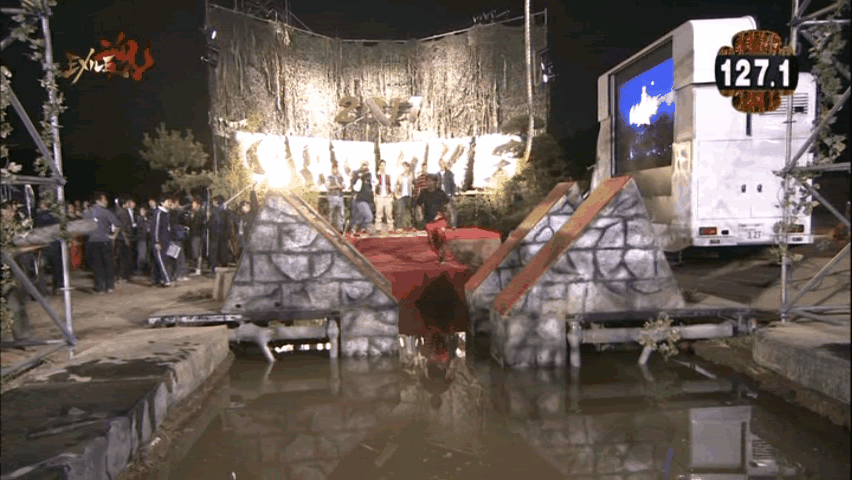 One.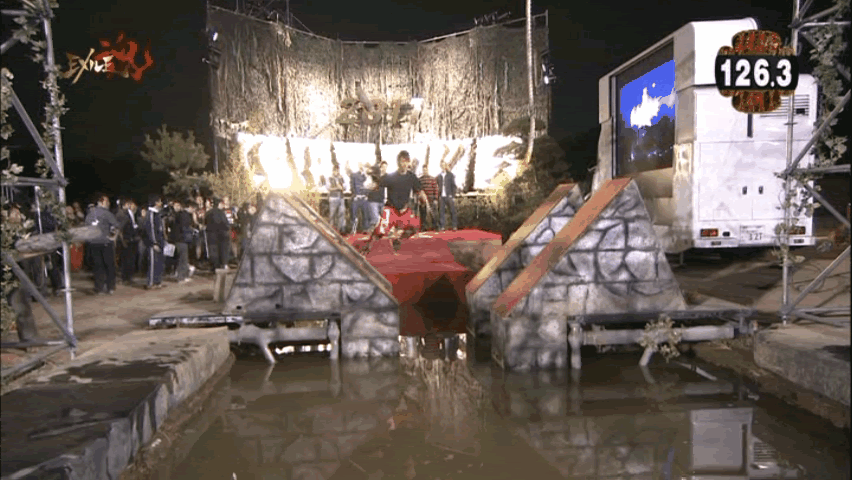 Two.
Three.
Four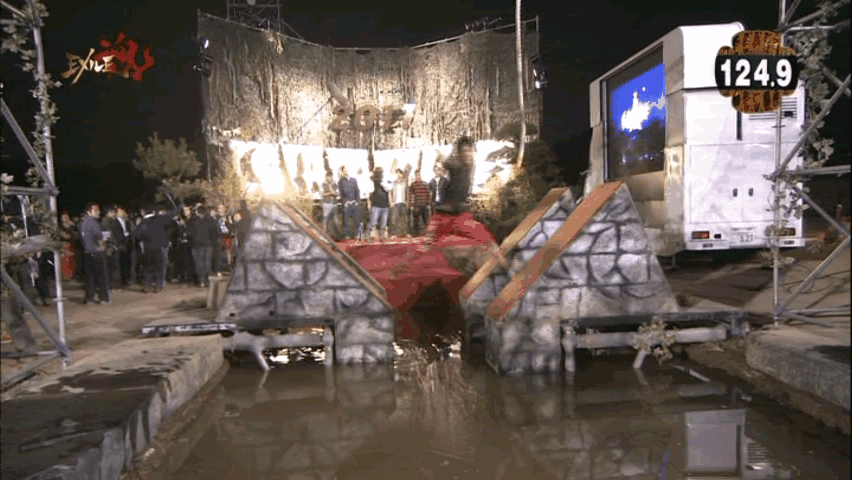 Grab the rope!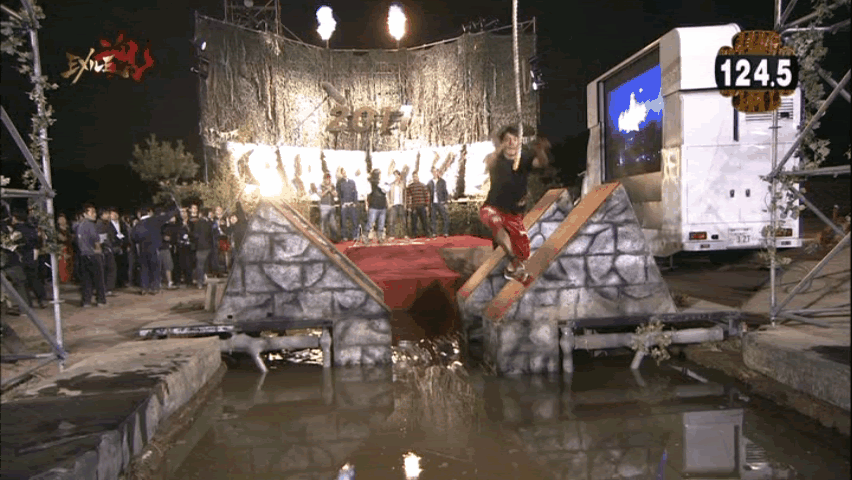 Right. Like they were really going to show what happens next.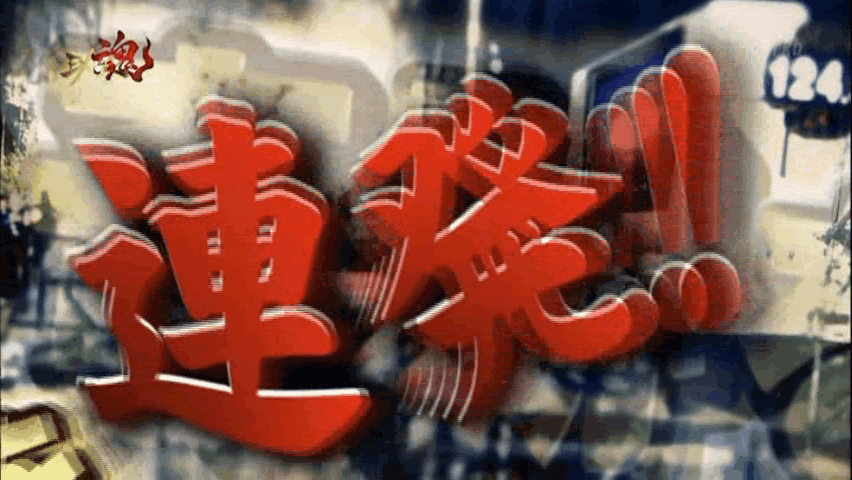 The other guys look happy though. So maybe something happens. Who knows?!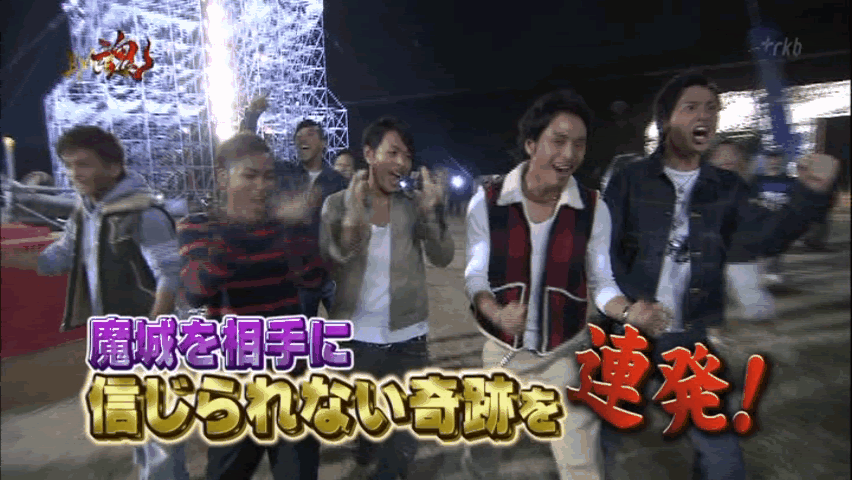 The crowd! Is! There!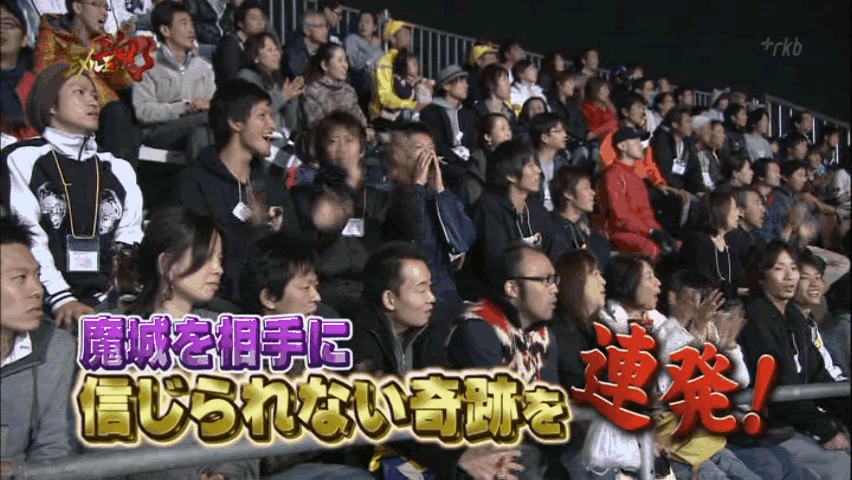 SASUKE 2011!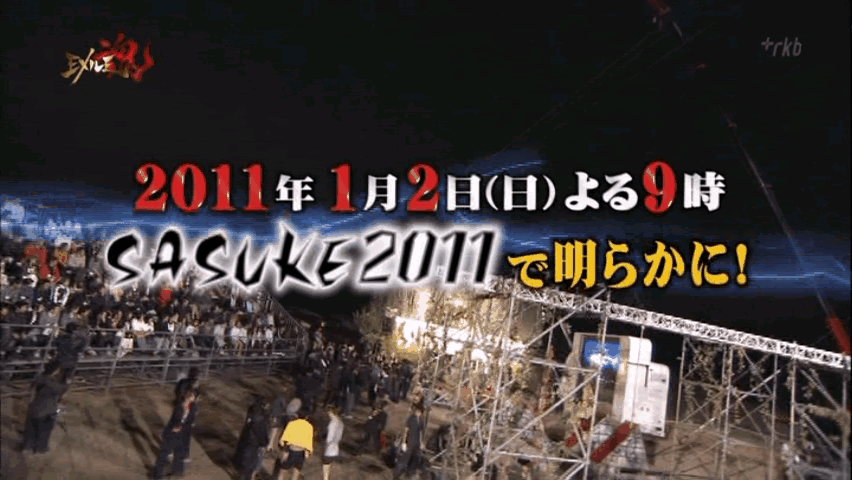 You can kind of get a look at some of 1st Stage here. Not much though.
Although you can see something there at the bottom.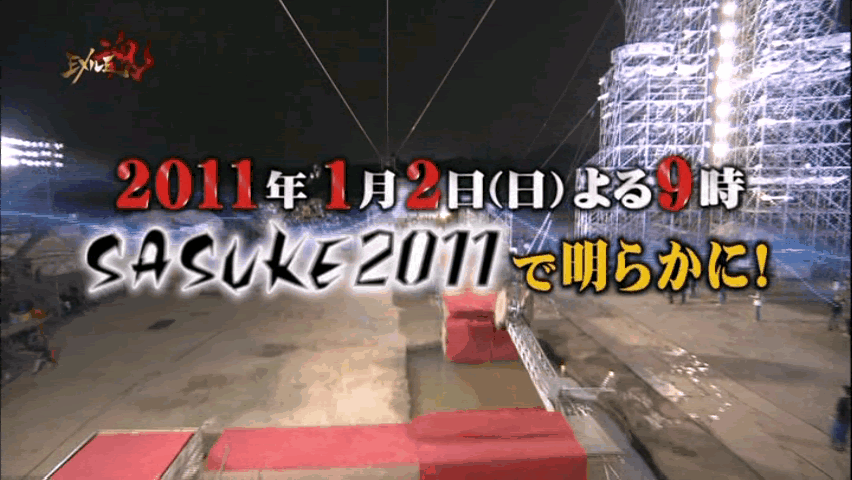 Finally, here's an animated gif that moves way too fast.